London Coliseum, London
London Coliseum, auch bekannt als English National Opera (ENO), ist eines der zwei wunderbaren Opernhäuser in London. Buchen Sie Ihre Tickets für Opernvorstellungen im London Coliseum hier!
Sortieren nach
Top 10
Preis
Bewertung
A - Z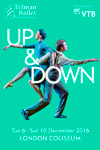 Up & Down
Eifman Ballet returns to the London Coliseum this December with the UK premiere of Artistic Director Boris Eifman's awe-inspiring balletUp & Down featuring the invigorating music of George Gershwin, Franz Schubert and Alban Berg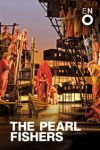 The Pearl Fishers
'The Pearl Fishers' is a compelling tale of friendship tested by love. A painful love triangle exploring themes of desire and rejection, longing and loss, and religious strictures lies at the heart of The Pearl Fishers. Get your tickets here.
Nutcracker - Coliseum
Over 100 dancers and musicians bring Nutcracker to life with exquisite dancing, beautiful sets and Tchaikovsky's glorious score played live.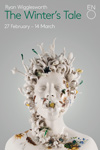 The Winter's Tale - ENO
A world premiere from ENO's composer-in-residence Ryan Wigglesworth, The Winter's Tale a compelling new interpretation of Shakespeare's tale of love, loss and reconciliation. This new work will be directed by Olivier Award-winning actor Rory Kinnear, who brings his considerable Shakespearean experience (the National Theatre's Hamlet and Iago) to the production.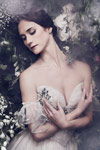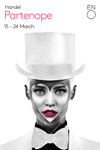 Partenope
Christopher Alden's Olivier Award-winning production – with designs inspired by the Surrealist imagery of Man Ray – returns for its first revival.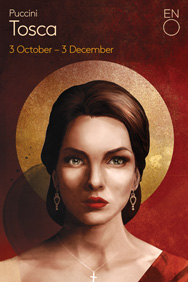 Tosca
Tosca is a roller coaster story of love, lust, murder and political intrigue. With its dramatic story line and Puccini's richly romantic score, it is one of the world's best loved operas.
The Pirates Of Penzance
A swashbuckling farce of brilliant humour and razor-sharp wit, Gilbert and Sullivan's The Pirates of Penzance makes for the perfect night out. Chock-full of memorable melodies, it includes the famous tongue-twisting patter song from the Major-General and the cowardly Police Sergeant's 'When a felon's not engaged in his employment'.
Rigoletto
A tragic story of jealousy, vengeance and sacrifice, Rigoletto is one of Verdi's most popular operas. Jonathan Miller's much-loved 'Mafia' production makes a welcome return to the ENO stage, relocating the action to New York's Little Italy in the 1950s
Don Giovanni
Don Giovanniis an exhilarating retelling of the Don Juan legend. Combining comedy and tragedy, it follows Giovanni's final 24 hours as he lusts his way towards his dramatic demise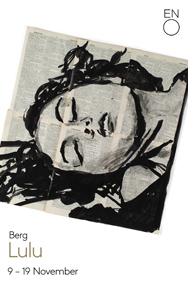 Lulu - ENO
With a highly emotional and intensely expressive score, Lulu is one of the seminal operas of the twentieth century. Berg's gritty exploration of sexual desire comes to ENO in unforgettable staging from celebrated artist and director William Kentridge.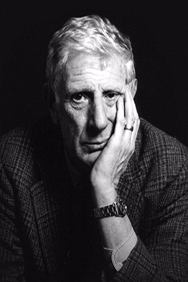 Marvellous Miller
For almost 40 years audiences at the Coliseum have been moved and entertained by Jonathan Miller's work. This is an opportunity to relive many of these wonderful moments while fundraising for ENO's world-class work.